Give Meaning To Your Cleaning™
---
Celebrating 3 Years of Giving Meaning To Your Cleaning - Together We've Made a Difference!



450,000 Trees Planted
2,574 Meals Provided
3000 Hope and snack bags created
54,000 Litres Of Chemicals Donated
Over 70 Million Plastic Jugs Diverted From Landfills


At Dustbane, we believe in creating sustainable solutions that benefit both our customers and the environment. We are proud of the progress we've made so far and look forward to continuing this journey with you.


Thank you for your ongoing support and trust in us. Here's to another year of making a difference together!
Our Culture: Honouring our Legacy
For 115 years, Dustbane Products Ltd. has proudly been a Canadian family-owned and operated business providing effective, sustainable cleaning solutions.

Chester Pickering founded the company with our name-sake, Dustbane sweeping compound. From the beginning, Chester believed that operating a business was more than just providing a product. He believed that it was just as important to do what was right for society, and there are many stories told of his generosity in giving back to the broader community. It has been said that: "He would do for others that they could not do for themselves."

Over the years, the families that have followed have sought to build on this legacy, striving to be a growth company focused on continuously improving the customer experience through our people, products, and processes while making a positive impact on society and the environment.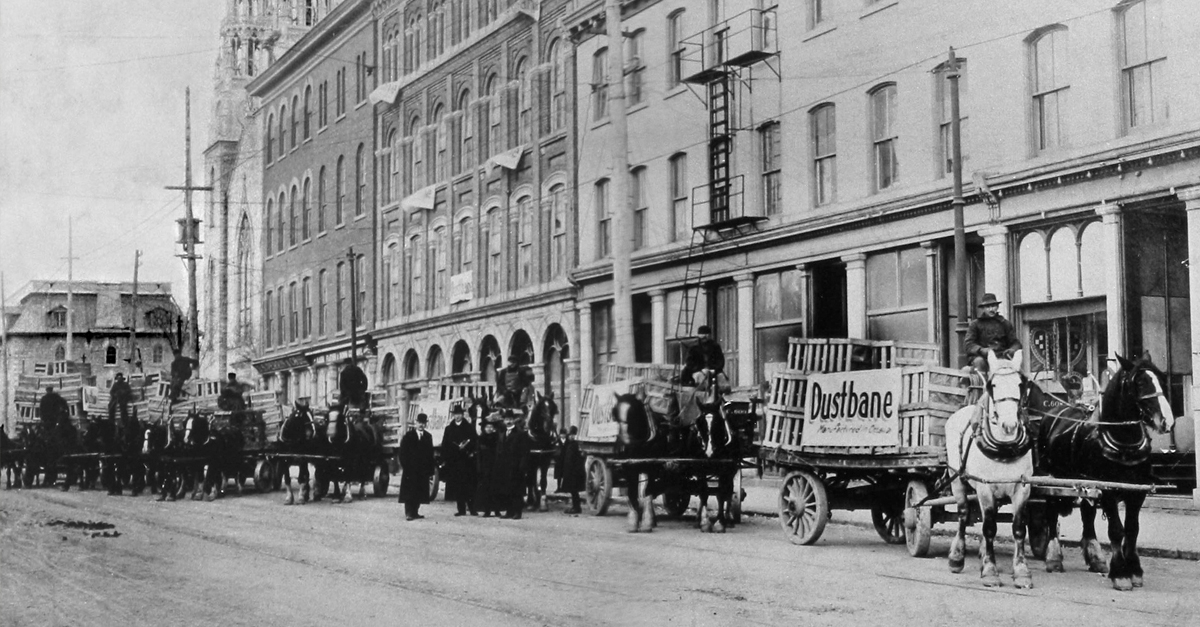 Moving Forward
Now, we are proud to pay tribute to this legacy, while looking to the future with Dustbane's new Give Meaning to Your Cleaning™ Initiative. With this initiative, we are renewing our commitment to delivering high-quality products and customer service excellence, while making responsible, sustainable choices for our planet and giving back to the people in our communities. Give Meaning to Your Cleaning™ aligns with the principles of Corporate Social Responsibility (CSR), which is increasingly being recognized as an integral component of any successful strategic management plan. At the core of CSR is a commitment to ensuring a balance between the 3 P's: People, the Planet, and Profits. The benefits of formally addressing CSR are now well established: increased consumer appeal; enhanced talent attraction and employee retention; stronger client and community relations; positive press and brand differentiation; and increased profitability. Most importantly, it allows everyone in the extended Dustbane Family to more fully live our values, helping all of us to succeed together.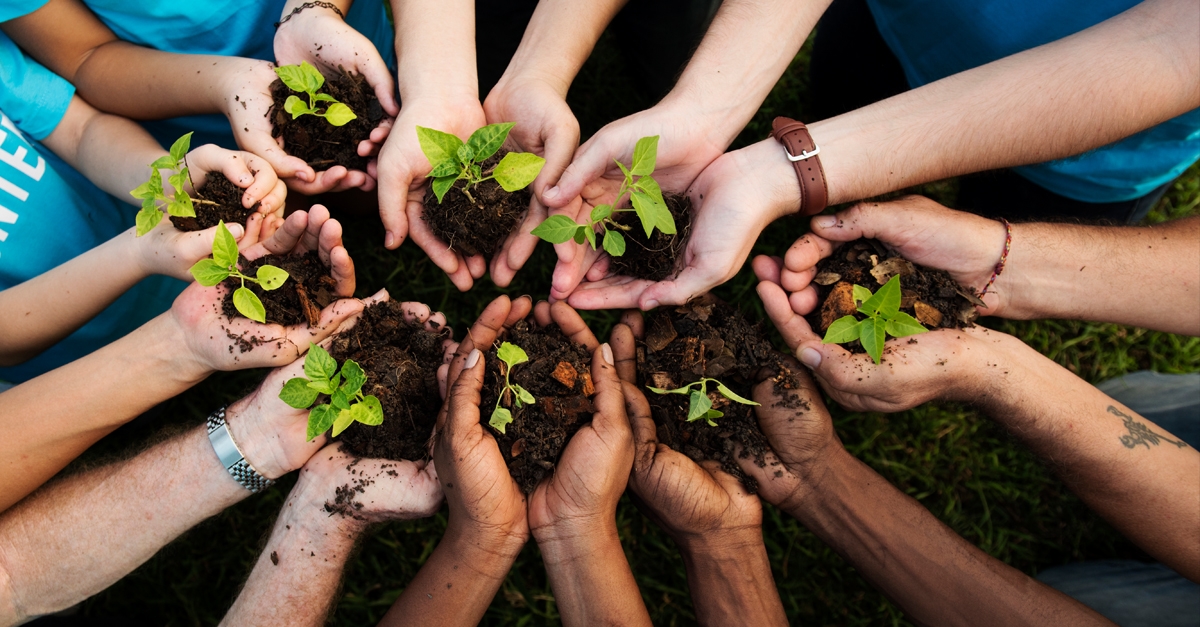 Dustbane is also committed to taking action on climate change. An easy and impactful way to combat climate change is by planting trees. Restoring destroyed forests is one of the keys to healing the planet and maximizing nature's ability to tackle global warming. Our latest initiative promises to plant a tree for each eligible 4 L ECOLOGO® certified hard surface cleaner sold. With your help, our Goal is to plant 1 million trees by 2025.
Beyond tree planting, the "Buy 1 | We Plant 1" Initiative enables the hiring of local villagers in Madagascar to plant our trees and therefore, ensures fair-wage employment allowing them to provide for their families.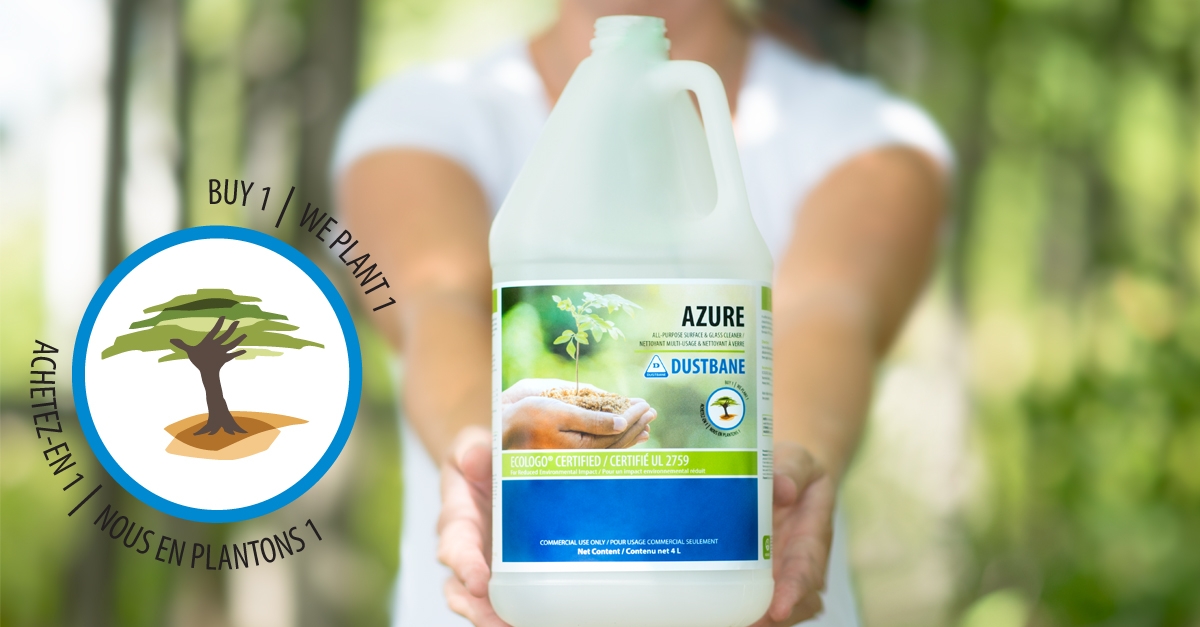 Give Meaning To Your Cleaning™
The Dustbane Team is excited to build on its legacy of social and environmental responsibility. On November 1st, 2019 we launched our Give Meaning to Your Cleaning™ Initiative. This represents a strengthened commitment to delivering high-quality products and customer service excellence while making responsible, sustainable choices for our planet and giving back to people in our communities. We believe that our employees, partners, and customers want to work with organizations that are doing right by our planet and its people while helping them solve a business problem.
---