COVID-19
---
Coronavirus COVID-19 is a viral upper respiratory infection similar to pneumonia, that shows signs of infection in the lungs during clinical observation and can result in leucopenia or lymphopenia (low white blood cell count). The symptoms vary from fatigue, dry cough, fever, headache, and respiratory distress.

The current Coronavirus outbreak was first identified in Wuhan, China, but there have since been reported cases developing in other parts of the world, including Canada.

There is currently no current vaccine or known cure for Coronavirus COVID-19.

To view our "Pandemic Essentials" recommendations, click here.

---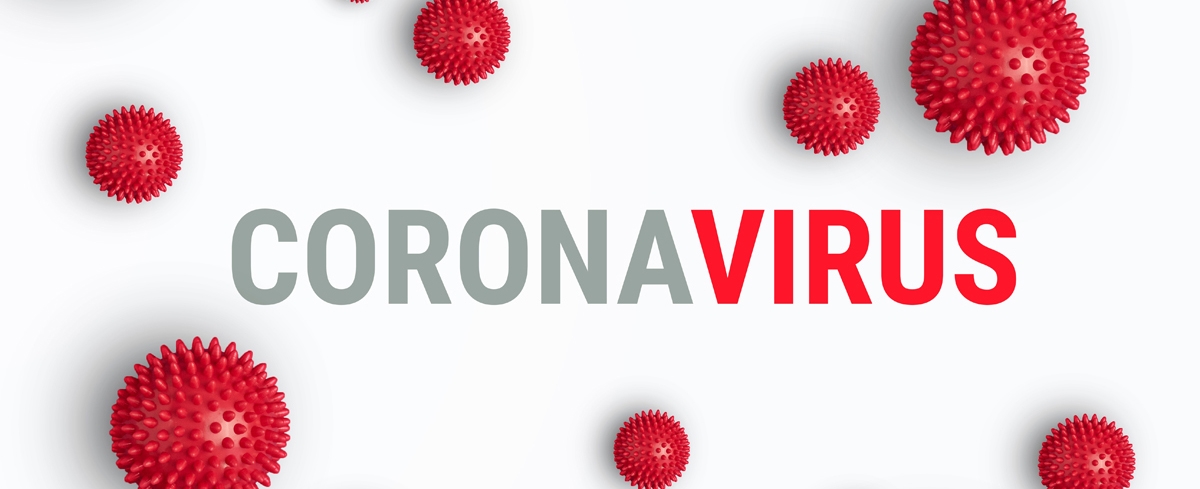 How Cleaning and Disinfecting Leads To Prevention
Hospital-grade disinfectants contain the chemical ingredients required for safe use in premises used for the treatment of a disease or contagious virus. They are generally much more potent than an ordinary disinfectant, and can even reduce the risks of infections and prevent bacterial growth.

With the recent COVID-19 cases in Canada, the Centers for Disease Control and Prevention recommends the following:

Wash your hands often with soap and water for at least 20 seconds. If soap and water are not available, use an alcohol-based hand sanitizer. Download our handwashing chart!
Clean and disinfect frequently touched objects and surfaces.
Avoid touching your eyes, nose, and mouth with unwashed hands.
Avoid close contact with people who are sick.
Stay home when you are sick.
Cover your cough or sneeze with a tissue, then throw the tissue in the trash.
To read to guidelines set by Public Health Ontario about Cleaning and Disinfection for Public Settings, click here.
---
So What Do We Recommend?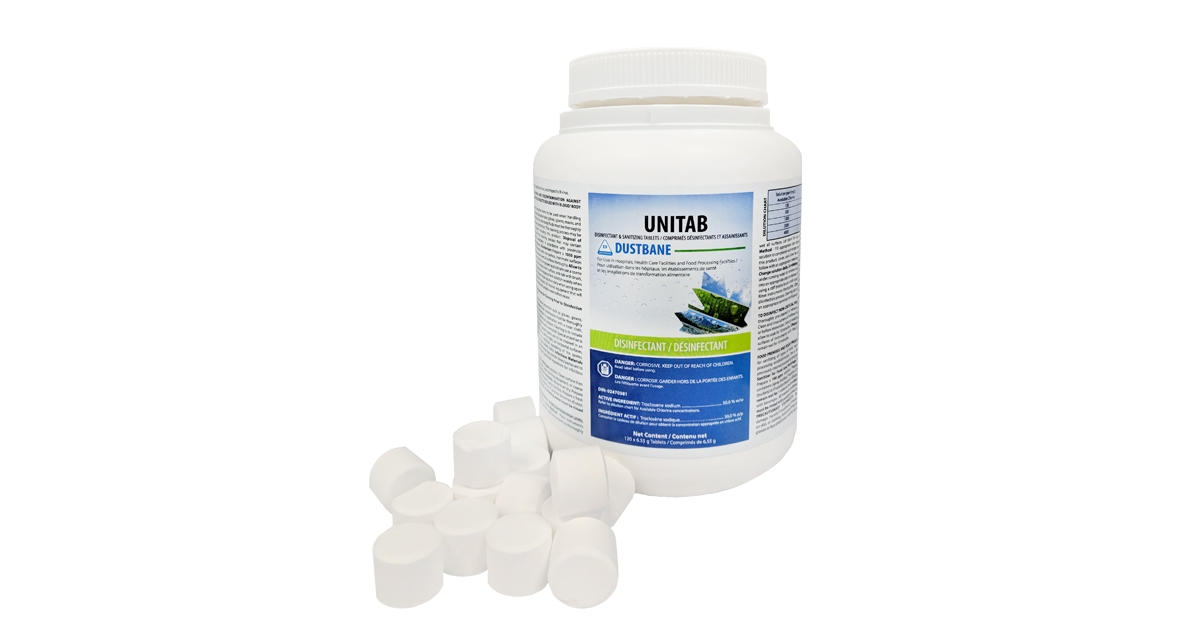 UniTab
Disinfectant & Sanitizing Tablets

A single dose tablet delivers accurate strength solution every time, eliminating measure and pour guesswork. These effervescent tablets are designed to break down and dissolve quickly in water.
Meets Health Canada's requirements for COVID-19.
---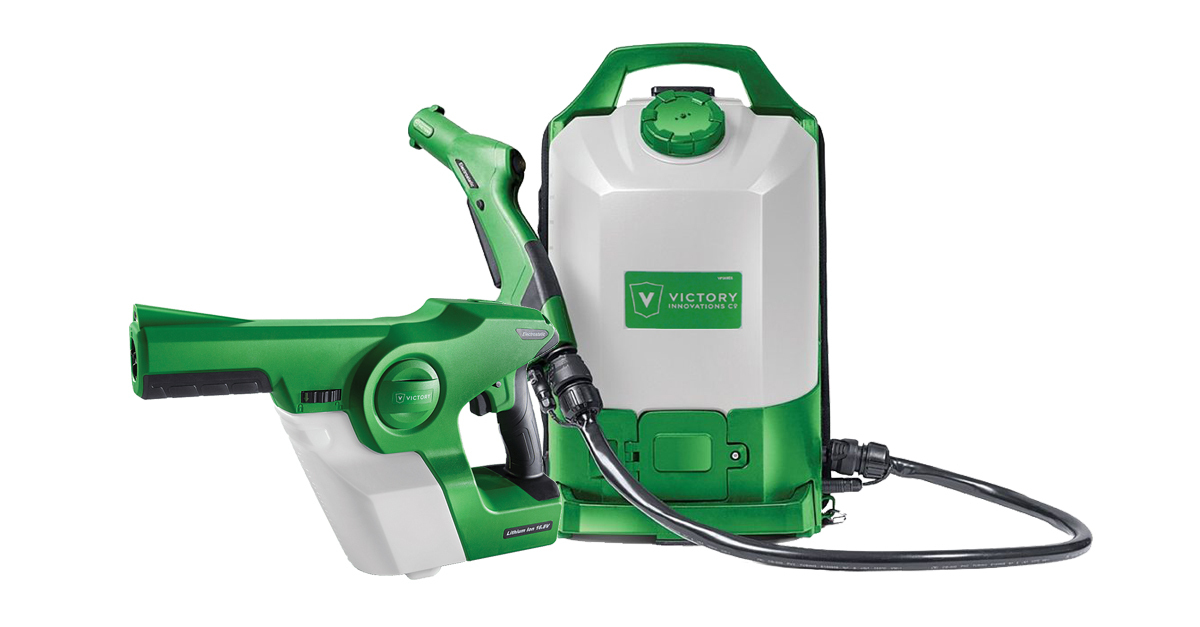 Victory Electrostatic Sprayer
Professional Cordless Electrostatic Sprayer

Combines the disinfecting power of chemicals with static electricity to allow chemicals to properly stick to surfaces and wrap them with effective and even coverage. Recommended for use with any of the chemicals suggested in this article.
---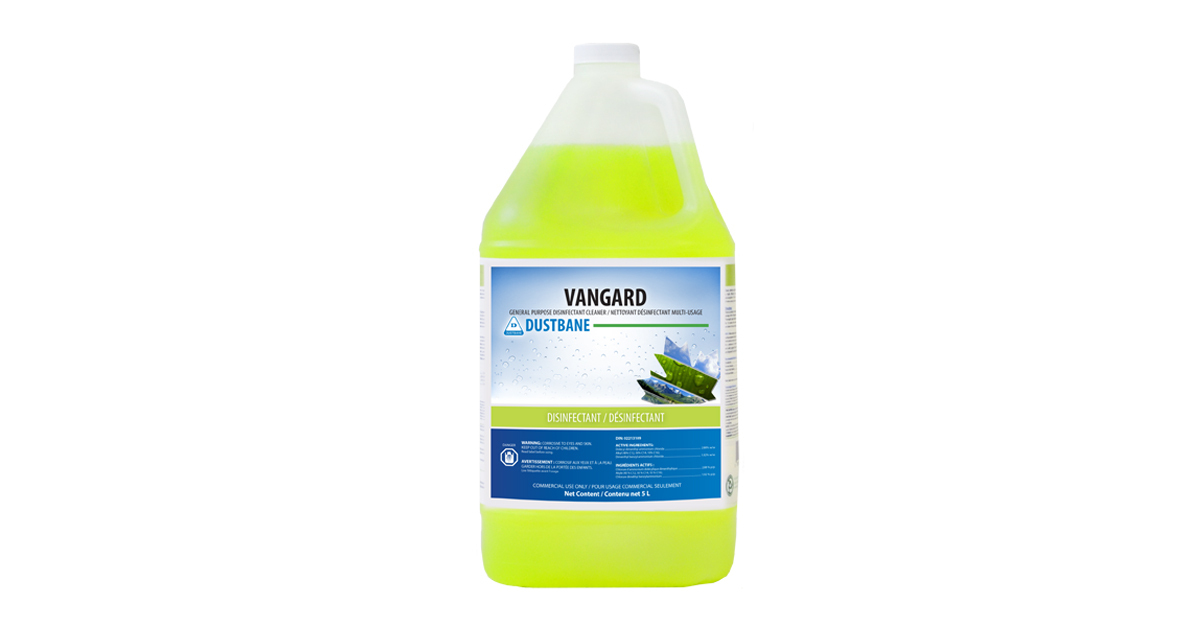 Vangard
General Purpose Disinfectant Cleaner

Highly efficient in destroying a broad range of bacteria, viruses, fungi and other microorganisms from hard surfaces, Vangard also effectively inhibits the growth of odour-causing mold and mildew.
---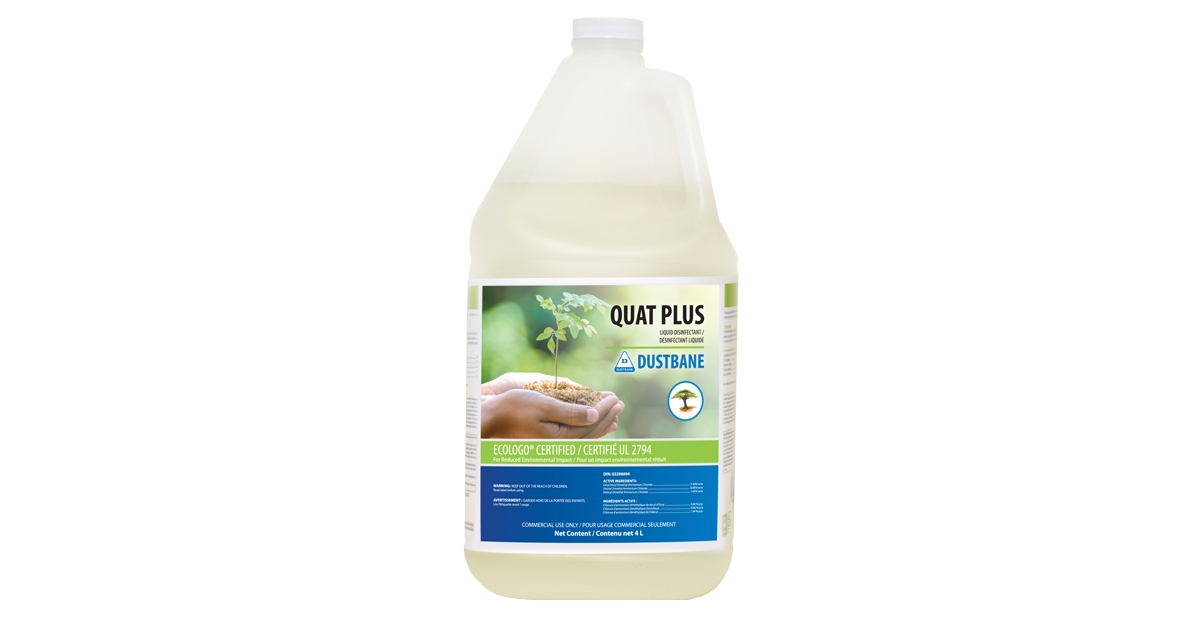 Quat Plus
Liquid Disinfectant

A disinfectant and germicidal detergent with the cleaning performance of a neutral quat that eliminates maladour by destroying a wide range of bacteria, fungi and viruses without the harsh smell of chemicals. Effective against influenza A (H1N1).
---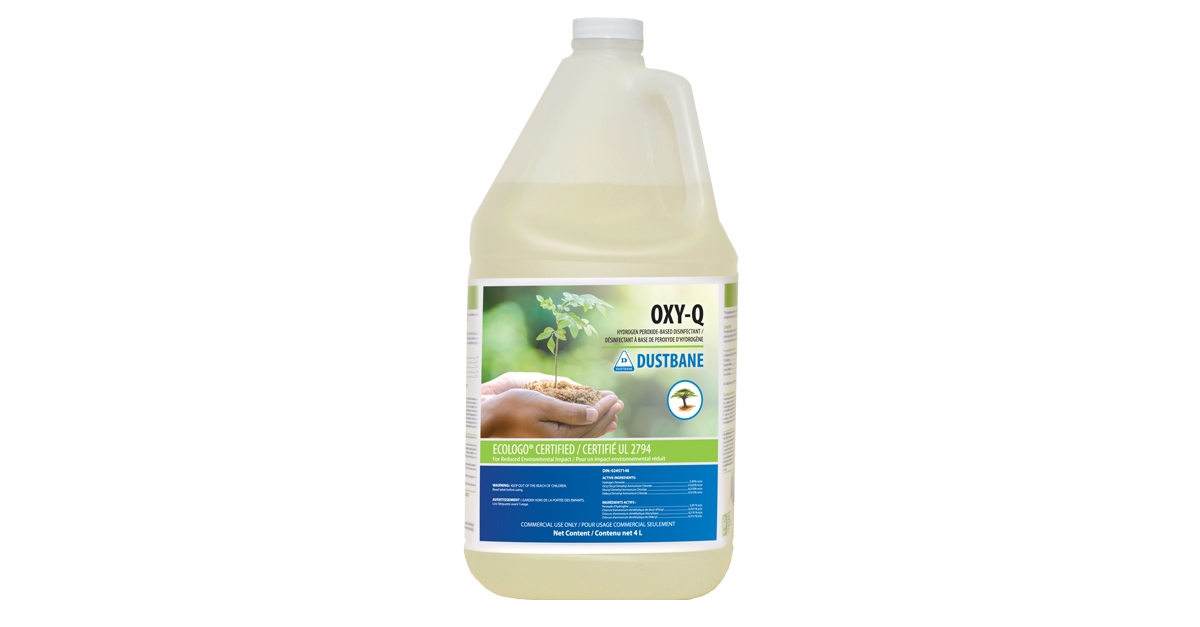 Oxy-Q
Hydrogen Peroxide Based Disinfectant

Utilizes the power of hydrogen peroxide to create a non-toxic, complete cleaning solution. Dilute it according to your application — one product does it all.
---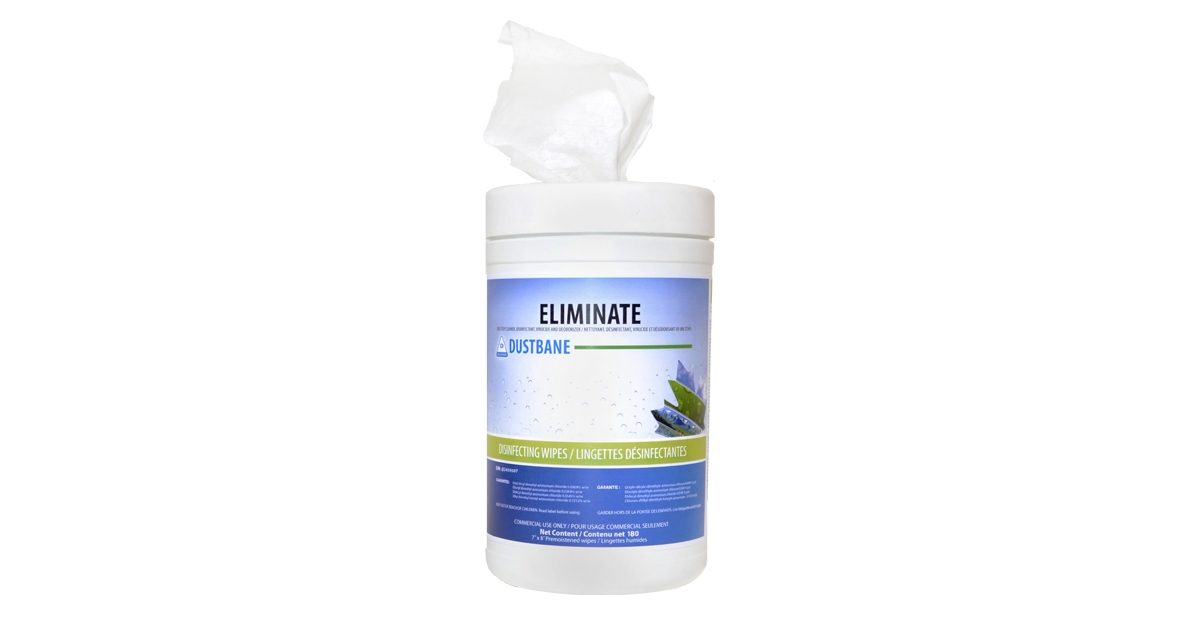 Eliminate
One Step Cleaner, Disinfectant, Virucide & Deodorizer

Eliminates 99.9% of contaminants in just 15 seconds and complete disinfection in only 4 minutes; giving you the peace of mind that your surfaces are free of bacteria, viruses and fungi.
---
If you have questions or need assistance, members of the Dustbane team are here to help. Click here.
---