---
Country-Wide Distributors
We work with companies all across North America to make sure you get access to the products you're looking for.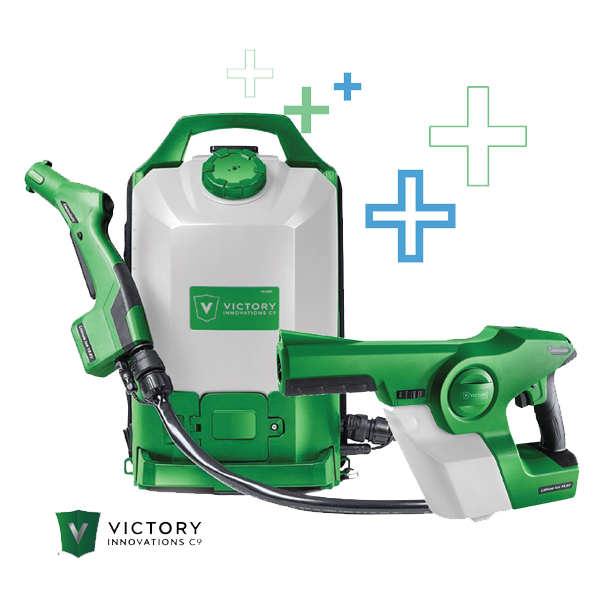 Electrostatic Disinfection
The Victory Innovations Cordless Electrostatic Sprayers new standard in infection control. Provides a blanket of disinfection for all your touchpoints. Hard-to-reach and easily missed surfaces are no longer a concern. Cutting edge electrostatic spraying technology delivers precise application of products with 3X the coverage of traditional sprayers or wipes.
Featured Products
Take a look at some of our top picks!
Stay Up To Date!
Sign up for our newsletter to hear about exciting Dustbane news including product improvements and launches.
---
What People Are Saying
We love what we do and are happy when others feel the same way. Take a look at what some of our customers think about Dustbane.
"Tablets dissolved quickly, did a fantastic job disinfecting and sanitizing. Easy to prepare the solution and leaves a clean scent after use. Compact for easy storage and great on job sites." - UniTab
— Mike
"We have found the products to be very effective in their performance and also cost-effective."
— Mike
"The Floor Care System is exceptional and also the support of the Manufacturer and Distributor in assisting with the process of Greening our campus."
— Steve